Some things will always be in style. Case in point, the denim cutoff. Year in and year out they are indispensable for any core Summer wardrobe. What makes these an all around winner? They pair effortlessly with a graphic tee and sneakers for an off-duty look or turn it up with a statement blouse and a barely there, heeled sandal. You can choose the length and rise that best suit your style. The AGOLDE pair pictured above have a super hi rise which is the rise of choice right now to pair with a cropped top. But my mid rise Levis are always in heavy rotation.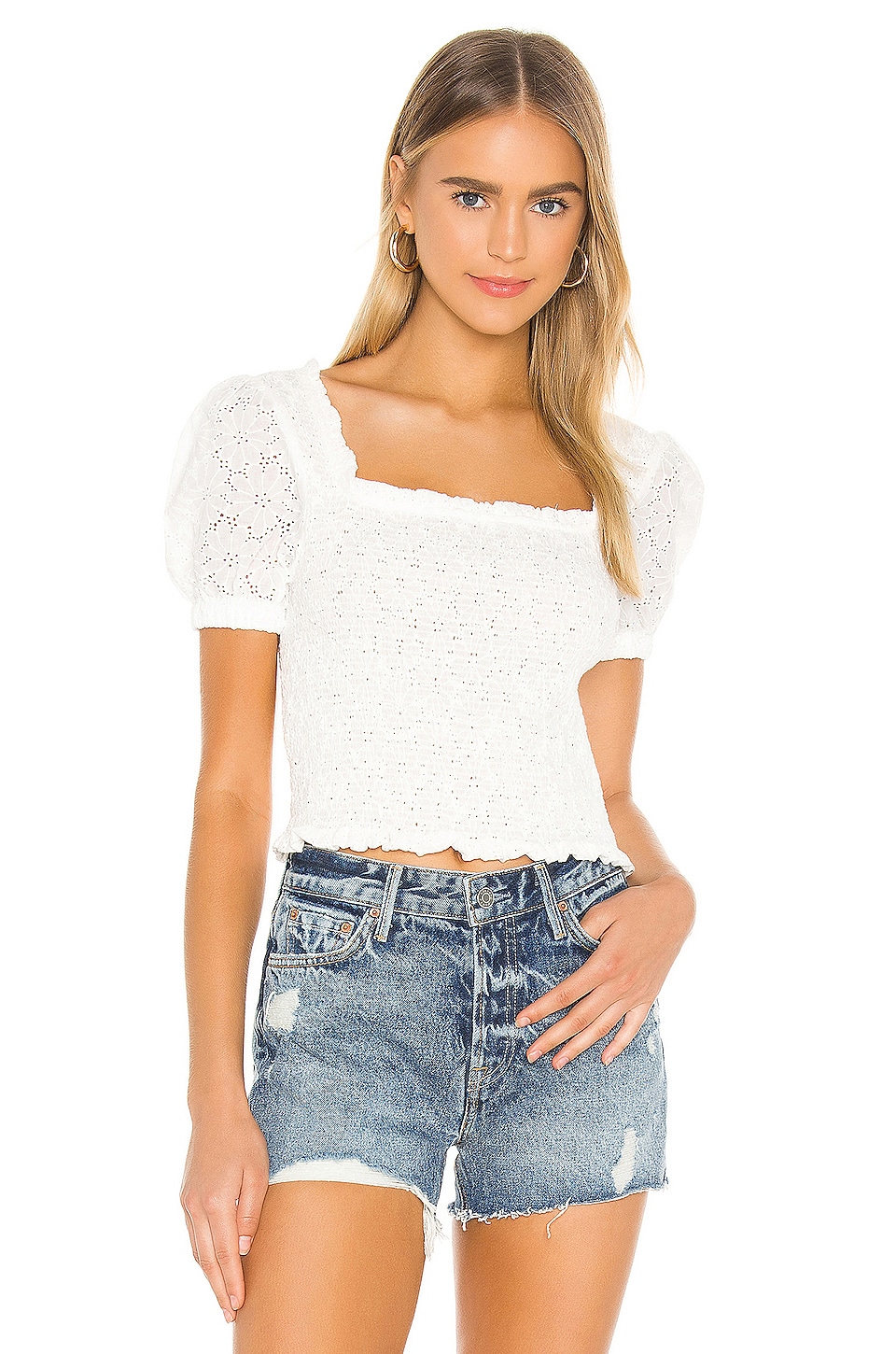 This cute top is the perfect pairing with your denim cutoffs for a daytime look and would also work great with a gauzy cotton skirt.
Turquoise looks so good on sun kissed skin and this dainty bracelet has three pearls nestled in between to add just the right amount of luster. And did I mention the price? At $67 you can add to cart guilt free!
This color block clutch is the perfect accessory for a Summer evening out on the town. The green and blue shearling add the perfect amount of texture while the pink leather back and yellow leather handle add just the right amount of rainbow color without overdoing it. Best part? It's on sale!
And because when the heat is on we are showing more skin, this body luminizer is the perfect product to add just a hint of shimmer while blurring away those pesky imperfections.