If you're like me, the start of Spring last Friday just slipped by without even a wave or a "How do ya do?" So let's celebrate with some pretty, feminine frocks that will hopefully bring some joy to your day, like this freshwater pearl necklace with little smiley face beads scattered in between. Just wearing it will put a smile on your face. And if you still need a little extra encouragement, then listen to this 2014 University of Texas commencement speech given by Admiral William H. McRaven. And then go make your bed. And do it every morning. Because then you'll have done at least one thing well today. Let's get that bread!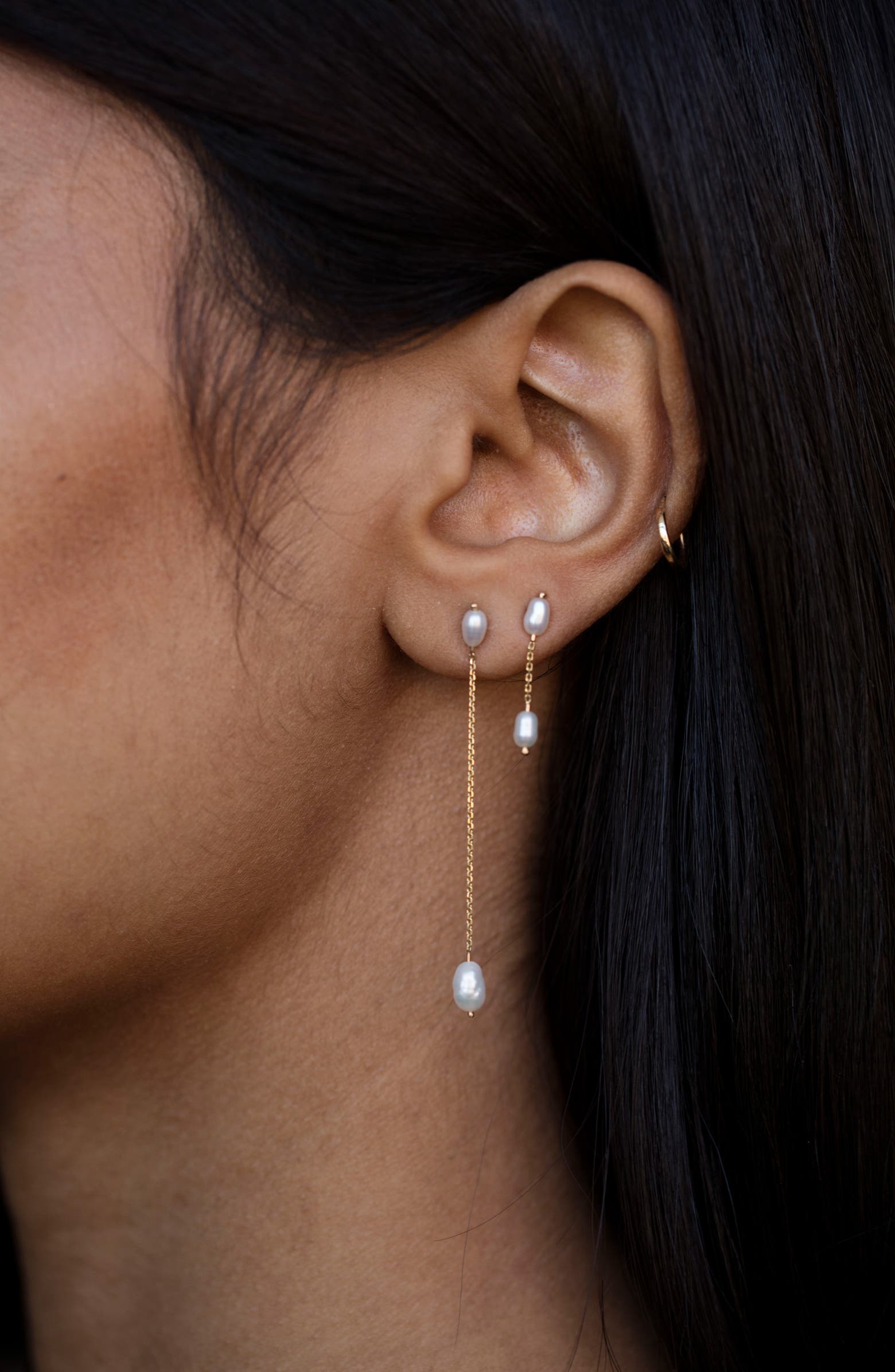 This delicate pearl earring on a long chain is the epitome of the modern way to wear pearls. Sold as a single to make a statement with a simple pearl or diamond stud but would be equally beautiful as a pair.
And this is the blouse I want to wear all summer long with shorts and jeans.
& OTHER STORIES STRIPED BUTTON UP
This would make the perfect coverup to head to the bar after a day at the beach. Just add some cute gladiator sandals and your pearl jewelry.
And when you take your beach vacation, this cute Bali bag will be the perfect accompaniment. And when you're not dipping your toes in the salty surf, this bag can do double duty at the Farmer's Market or grocery store.