With Summer in full swing, comfy sweats are not what I want to reach for, but I still want that easy, no-fuss feel and this Johanna Ortiz cutout dress is Summer's answer to Winter's sweatpants (and it's on SALE!). But Summer has the upper hand, because nothing beats that sun kissed glow on your exposed skin giving off unexpectedly sexy vibes.
YOUNG FRANKK LINK BRACELET AND NECKLACE SET
Speaking of sun kissed skin, this link bracelet and necklace set would be the perfect accessory set for any Summer outfit. Works equally well paired with a tee or a breezy cutout dress.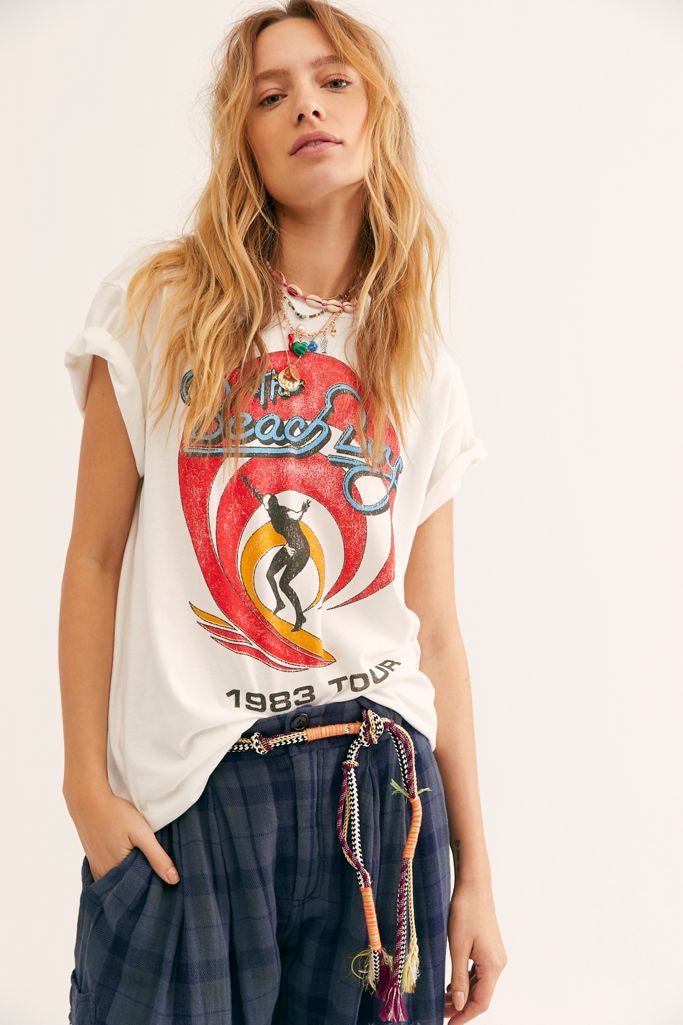 This is the perfect summer look. Growing up in Florida, my graphic tee was always OP and my plaid shorts where men's boxers. Thank goodness for growth and maturation! But my love for a graphic tee lives on and this one is a keeper.
This moisturizing oil provides a lovely sheen to your skin and over time gives the most natural tan that you can build with each application. I love all their products because they give the most natural results, in fact, I use this product every night.
This one shoulder bikini top is perfect paired with a black bottom or mix and match it with your other bottoms. And when you're ready to head to poolside bar, throw on a pair of high rise, wide leg pants and this woven bubble basket bag, and just like that you are sipping a margarita, looking amazing, with no effort at all.
Because transparency is a good thing, you should know I may receive a commission if you purchase through a link in this post.