If the street style photos coming out of Milan and Paris are any indication, then we are all ready to put away the heavy sweaters and breakout our favorite sun-drenched, vacation ready pieces. This Rhode cotton-voile blouse (and it's on sale!) is perfect paired with high waisted jeans and an oversized navy blazer now and paired with shorts when the weather is warmer. The cute little sisal bucket bag is great to carry anytime of the year and it's 60% off!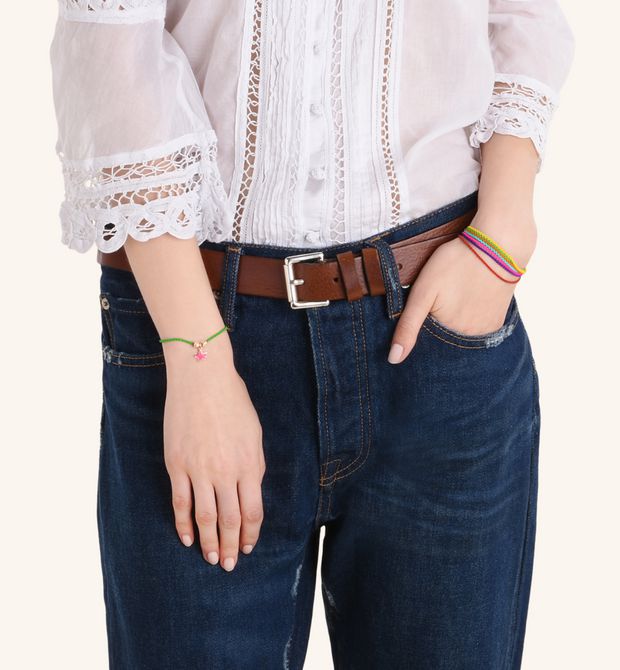 Nothing says Spring like a green lacquered silver bracelet and if green isn't your color then you can choose from red, pink, blue or yellow. The best part? You can wear it alone or add charms. What's not to love I ask you?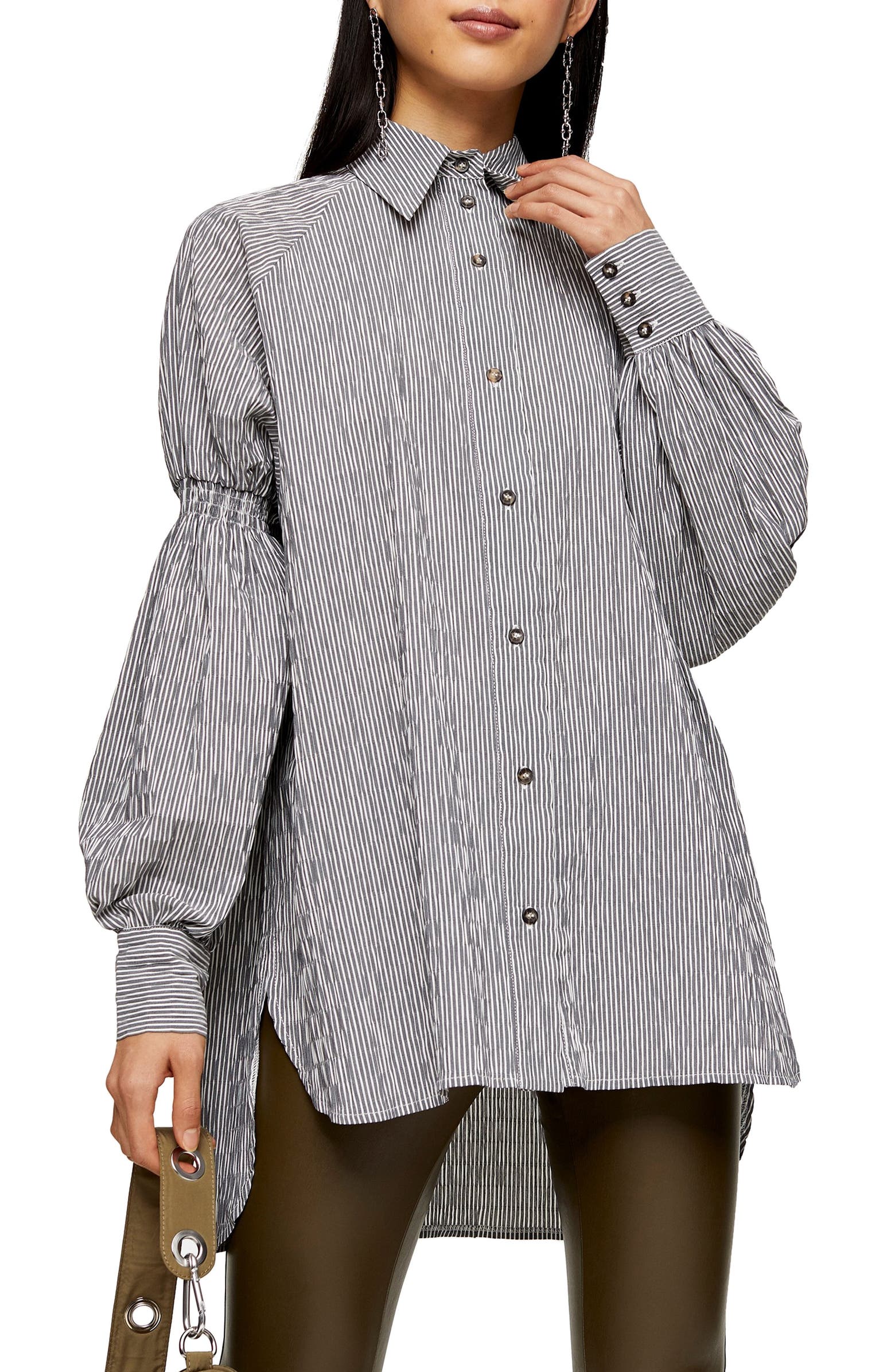 This blouse hits 2 trends at once–the statement sleeve and the striped shirt! Perfect to wear untucked, half-tucked or all tucked. And it's $75. Enough said. Get it.
Just added this super simple, but still sexy, jumpsuit to my summer travel rotation. Works as a coverup for drinks at the bar after a day beachside or pair it with some statement earrings, a gold sandal, and you have a date night outfit. Bonus? The fabric is super stretchy and comfy, like wearing pj's. I kid you not.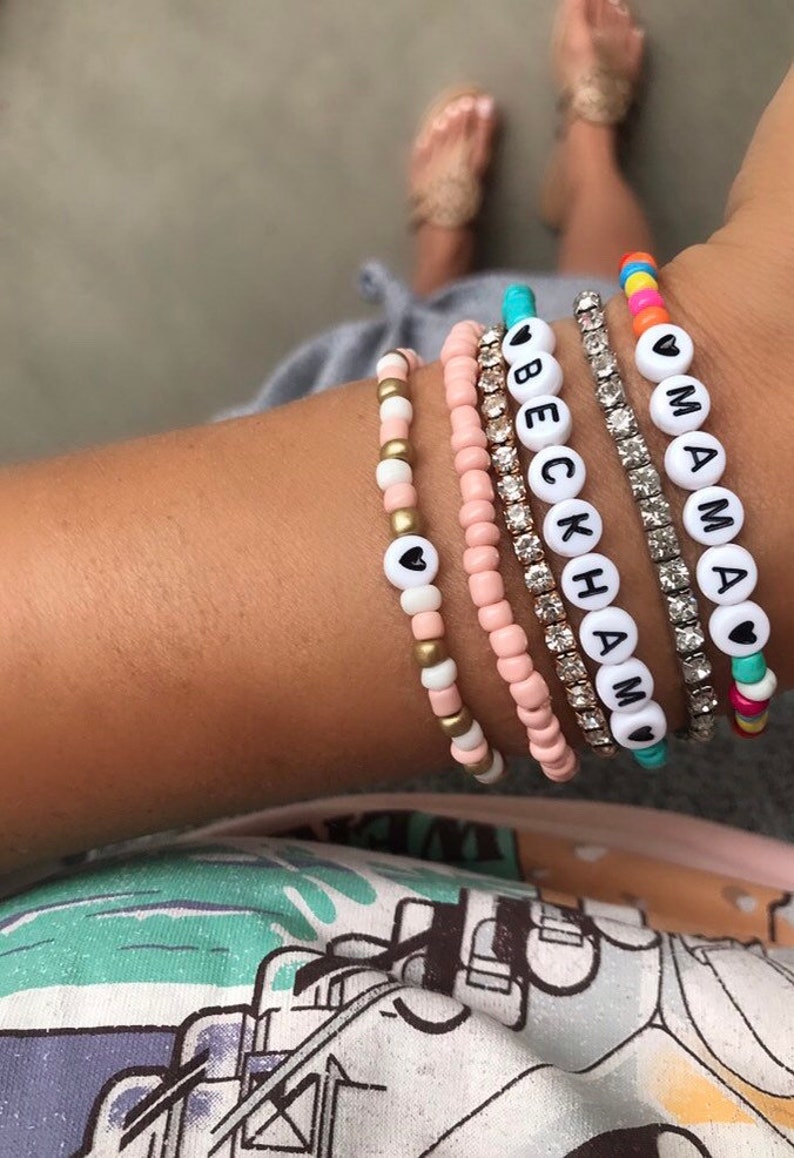 You need these for your arm stack. The sky is the limit for personalization here. If you want something else besides a name, think of words or sayings that are significant to you. A few that come to mind for me are: sunshine or happiest with you (all one bracelet or I'd do three bracelets with one word a piece and stack 'em). You get the idea. Have fun with it–they're only $10!
I may receive a commission of products you purchase through my links.